Hi everyone!
There's no way to sugar-coat things – dissatisfaction, anger, fear – there's a whirlpool of strong emotions blowing through the land.
Yet it's a good thing! Mindfulness is about waking up and becoming conscious. Things we've taken for granted for so long, are now ripe for change.
You are welcome to join us in our Weekly Meditation sessions to tap into your inner calm and unique wisdom.   So whatever is happening around you, there is a way to find meaning through all of this.
Connect with others peacefully and joyfully: Details here.
Some fabulous reads:
— in a way that the other person can hear.
'This is Caitlin's engaging and amusing rallying call for our times. Combining the best of her recent columns with lots of new writing unique to this book …makes a passionate effort to understand our 21st century society and presents us with her 'Moranifesto' for making the world a better place.'
'We live in a time of multiple, intersecting crises, and since all of them are urgent, we cannot afford to fix them sequentially. What we need are integrated solutions … the need for a shift from a system based on endless taking – from the earth and from one another – to …a system in which everyone is valued and we don't treat people or the natural world as if they were disposable.'
And if you're looking to deepen your mindfulness & meditation practice, or indeed get started, I continue to offer 1-1 sessions.  We are surrounded by the need for change, and you may well feel this within you too.
Yvette Jane – Place of Serenity
Copyright © 2017 Place of Serenity, All rights reserved.
Please unsubscribe if you no longer wish to hear from Place of Serenity. You have either signed up for our news or you have had some contact with me before, but it's perfectly ok to unsubscribe! If you think the information in here would be of interest to a friend, do forward it on. Thank you.

Petersfield

, 

Hampshire




United Kingdom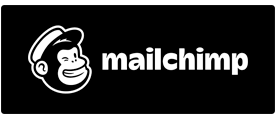 Sign up for our Newsletter
Contains Mindfulness Tips, Inspiration & Updates
Please enter a valid email address.
Something went wrong. Please check your entries and try again.
Please check our Privacy Policy to see how we protect and manage your submitted data.